Finding a good cam site is hard, especially when you're too distracted by the cock in your hand, dummy. Lucky you got me, a porno connoisseur, with all the hottest real cam sites your pecker could ever desire. I've got ten nasty cam sites you're pervy ass is gonna love, and I'll even tell you why you're gonna love them. Think you can hold off on stroking yourself for a couple minutes while you read?
| | | | |
| --- | --- | --- | --- |
| 1 | | Our Score | |
| 2 | | Our Score | |
| 3 | | Our Score | |
| | | Our Score | |
| | | Our Score | |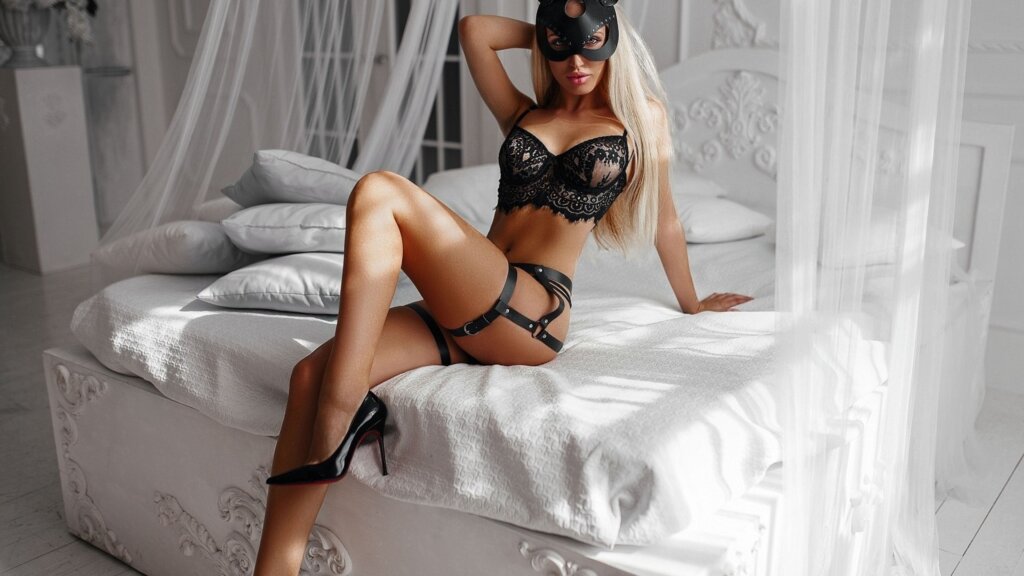 CamSoda
Pros:
Thumbnails show a preview of the live show, which loads instantly
Featured Shows are scheduled, and you can receive alerts for it via email
Cons:
Hashtag system isn't intuitive to look at
No way to sort by most popular rooms
Think of a website where as soon as you open it, you see dozens of horny sluts writhing in pleasure, dancing and touching themselves. You can pick as many of them as you want to watch for free, as long as you want. That's CamSoda. Being one of the best in offering adult cam rooms, there are thousands of dirty whores performing all sorts of acts which would corrupt even the most holy of men.
There's a variety of different features, like spy shows, ticket shows, cam to cam, and even pornstar cams. Spy shows let you peek in on private shows, but you won't be able to interact with the cam girl or viewers, like a dirty pervert jerking off in the closet while he watches a couple fuck. The pornstar cams will let you view world famous pornstars like Brandi Love and Tori Black perform on Camsoda, so be sure to click on the notify button.
Using the website is straight forward, but many of the useful features like resizing the video box are locked until you create an account.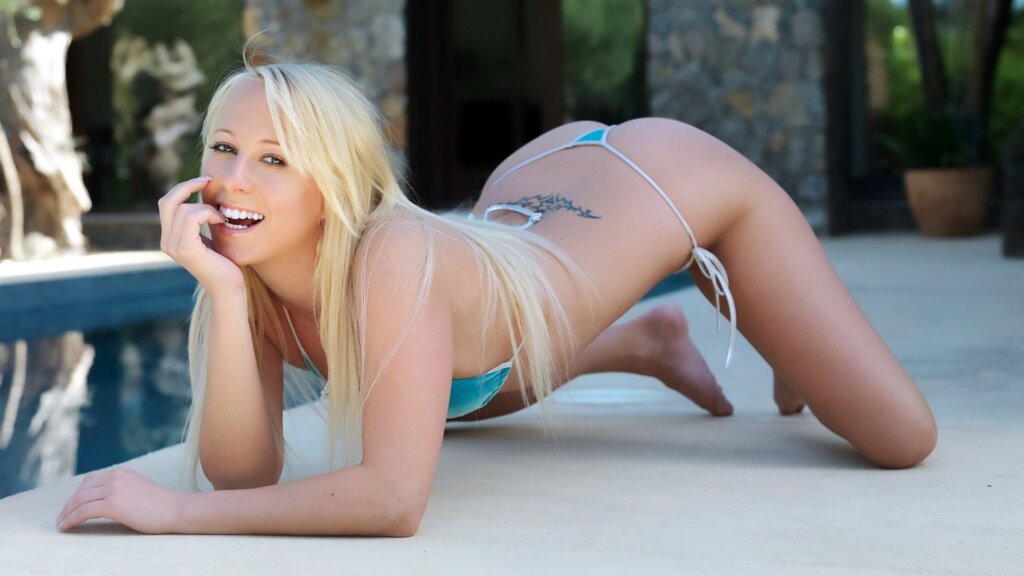 ImLive
Pros:
Easily accessible filter system makes finding the perfect cam slut easy
Plenty of host videos available for when your favorite cam girl is offline
Cons:
Interface looks old and requires lots of scrolling because of the size of thumbnails
Pop ups cover a quarter of the page each time you open it
ImLive offers cheap adult webcams, and for an affordable price too. Even if you don't wanna cough up the cash, there's dozens of hot babes playing with themselves for free. You might wanna be kind and tip them on occasion though. No one likes a cheapskate, right?
Candy Shows are ImLive's premium cam shows, where the cam girl gets up close and personal with her viewers. Less viewers, more intimacy, that sort of thing. You can preview the candy shows before they begin, but only for a few minutes. As soon as it starts, you'll get booted out.
The only issue with ImLive is a majority of the chicks run private chat rooms instead of open ones. All you can do is browse the profiles, and good god are there some drop dead hotties in there. It's a shame because cheapskates are locked out from experiencing mind numbing orgasms with the most gorgeous cam sluts. If you're a man with money to spare, however, you should spoil yourself. Trust me buddy, your balls will thank me when you're done.
One of the most nifty features ImLive has is the "Kill Screen" button. You click on that button when you hear someone near you, and suddenly you're not jerking off to porn, you're meticulously reading through the CDC website. People will be impressed!
Stripchat
Pros:
Nearly 3000 sexy cam girls always streaming live, with girls, guys and trans
VR cam shows are available, a niche which is hard to fill
Cons:
You can't make thumbnails bigger
No preview of the live show when you hover over the thumbnails
This website is designed so simply, because they don't wanna take your focus away from the literal hundreds of naughty bitches bouncing their asses live on cam for you. Wanna jump into the action? The left side of the page has all of the categories you would need to filter the chicks based on your preference. The only undersight is you can't have more than one filter active at a time. So, if you wanna find a red haired Asian teen with a curvy body, good luck because you can only pick one of those attributes.
Counterpoint, the reason why it's hard to pick the right cam girl on Stripchat is because there're so many sexy bitches on it. How are you gonna settle on one? Doesn't matter the ethnicity, you'll find someone who pushes your buttons here. Even if you're not into girls, there's plenty of guy and trans cams available, because this is 2023 and everyone's accepted.
LiveJasmin
Pros:
Hundreds of sexy exclusive cam whores
The most aesthetically pleasant and sensual design for a cam website
Cons:
No nudity unless you enter a private chat, which is paid
A premium account can be expensive to own
Dude, you already know what LiveJasmin is. You've seen the ads before, and you always thought it was too good to be true. I'm here to tell you that it ain't a scam, bro. LiveJasmin is legit, and it's one of the top adult cam sites. A lot of the models you see here, you won't see on any other cam site. That's because LiveJasmin has contracts with them, making them exclusive to this site. Why do you think all these babes have the highest quality cameras and supermodel looks?
Unfortunately, being a premium website has its drawbacks. Free users have a limited amount of time to watch the cam shows, after which they are prompted to create an account. Creating an account means you gotta credit/debit card details or some other form of payment, regardless of whether or not you're planning on buying credits. In the end though, those credits are gonna make you bust a nut harder than ever before, so I think it's worth it. Do you?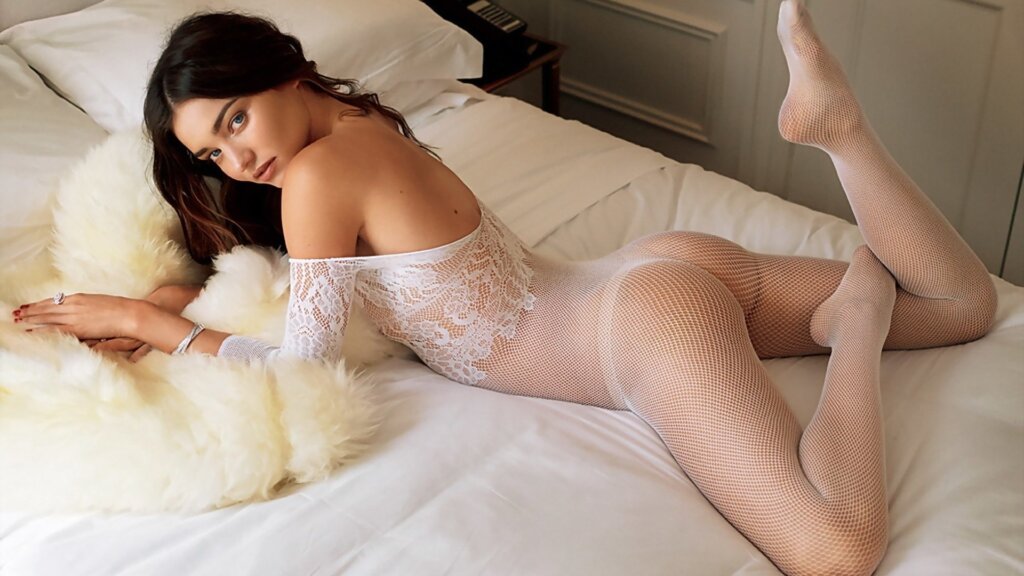 XloveCam
Pros:
Hovering over a specific thumbnails gives a preview of the live show
Users can rate cam girls from 1-5 based on their performance
Cons:
Text size is abnormally small and hard to read, and can't be changed
Only around 300 cam girls available at a time
If you want good quality webcams for adults, XloveCam won't ever do you wrong. These chicks are horny from the get go, and they're not hesitating about showing it either. Soon as you open the home page, you're gonna be blasted with titties, pussies and ass of all types. Not like you're gonna complain, right bro? It's every man's dream come true.
They excel with their filter system, letting you nitpick even the tiniest of details. You can even pick a model based on the language they speak, because XloveCam understands the importance of being able to interact with each other. Viewers also rate cam girls based on how good they are, making it easier for you to find the best ones.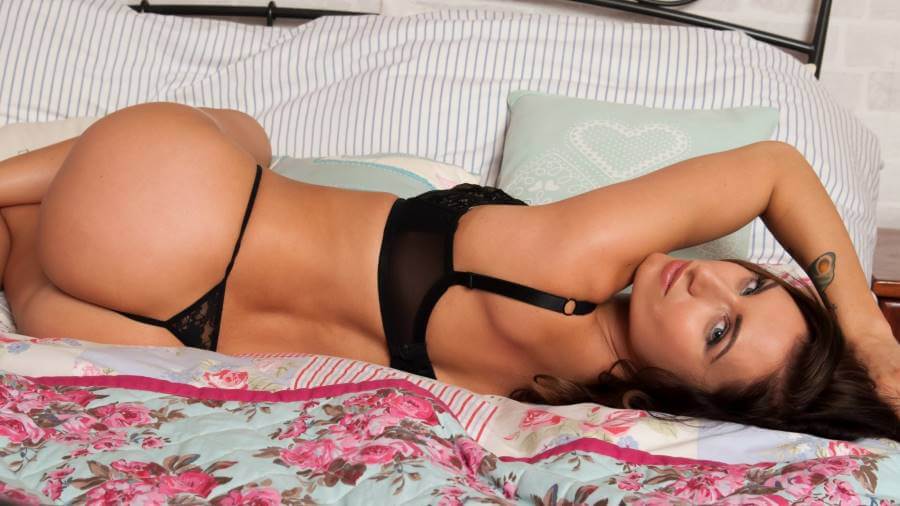 Flirt4Free
Pros:
Availability of a large variety of rooms, like Premiere, Interactive and Tip Controlled
Website is designed well and it's easy to take in all of the models
Cons:
Previews take too long to load compared to other sites
You cannot search by number of viewers to find the best rooms
If you get overwhelmed by the sheer number of pretty sluts when you open this page, I won't blame ya bud. Flirt4Free has absolute tens on the front page, and the second page, and the third. This is actually one of the oldest cam websites out there too, having been created in 1996. It doesn't look like it though. The site was revamped to be user friendly and pleasing to look at. Now instead of just girl cams, you can find guy and trans cams at the top, as well as videos the cam girls posted on the site. You can gain access to them with credits.
The profiles tab also helps you find the most exciting cam girls through the 'Top 20 Models', 'Flirt of the Month', 'Flirt of the Year' and 'Hall of Fame'.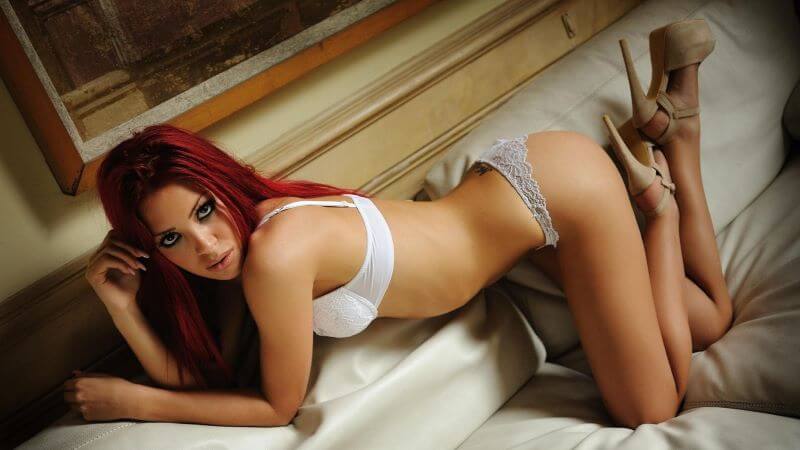 LivePrivates
Pros:
All the girls look top shelf
Availability of Stories and Mobile Live
Cons:
Doesn't state how many models are performing at a time
You need to create an account to chat with no limits
What I love about LivePrivates is when you open a cam girl's stream, and she's not doing anything special, you can scroll below to read her bio and see her pictures and videos. I can decide right away if she's worth sticking around for, or if I should find someone more intriguing. Less time wasted is more time jerking off, right dude? The girls here are ravishing, and picking one is no easy task. You wanna bet you'll end up with 5 different tabs, jacking off to all of them? You can use the Categories on the left to make your search easier, as well as find boy and trans cams, if you're into that.
Are you the kind of dude who's always on the move? Travelling for work, always at the office, that sort of thing? Man still needs a release, but you can't take your computer to the office bathroom. You'll love LivePrivates, cause they're mobile friendly. They even have Mobile Live, where cam girls stream from their smartphones, meaning it fits perfectly on your screen too!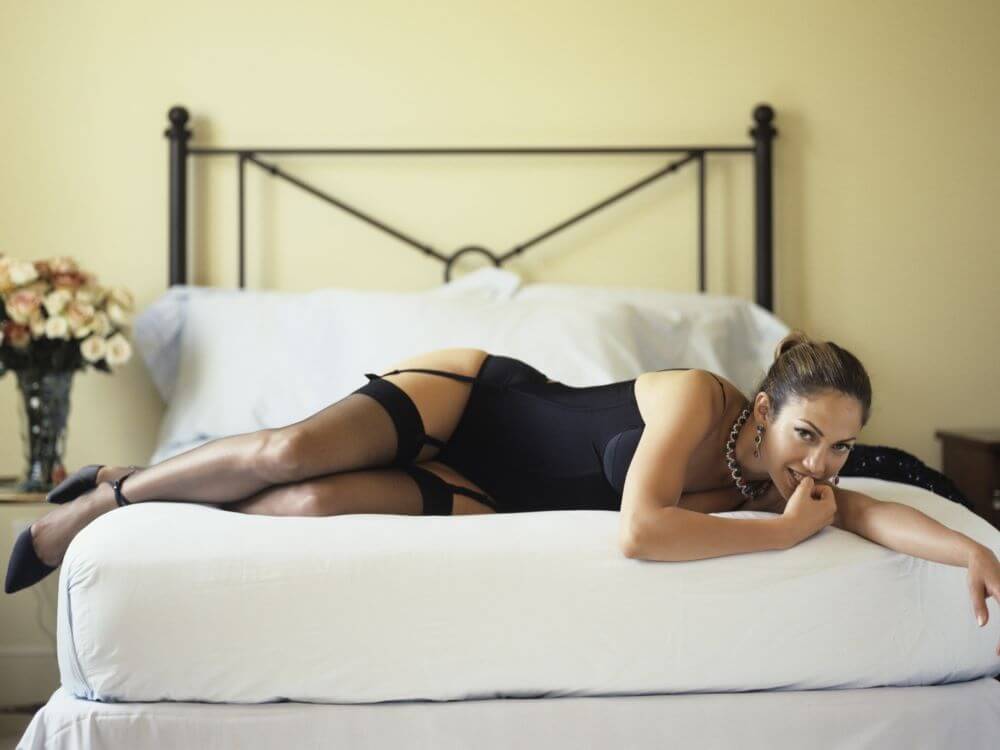 JerkMate
Pros:
Questionnaire to find you the most compatible cam girls
Regularly features famous pornstars you can interact with
Cons:
No way to know how many cam girls are on at a time
No night mode means you'll be blinded if you open the page after sundown
This is honestly one of the most aesthetically pleasing websites I've run into, except for the fact that it doesn't have a night mode. It looks professional and well maintained, and you feel more sure about that when you see famous pornstars like Riley Reid, Gina Valentina, Adriana Chechik, and even Eva Elfie on the platform. You can interact with them by clicking on various icons, and their pre-recorded videos will do what you want them to do, while talking dirty to you. I didn't like how they replaced Eva Elfie's voice with someone else's though, but that's a minor issue.
The cam girls themselves? You've got hundreds of beautiful women, doing despicable things to themselves. Your cock's already hard at the thought of it.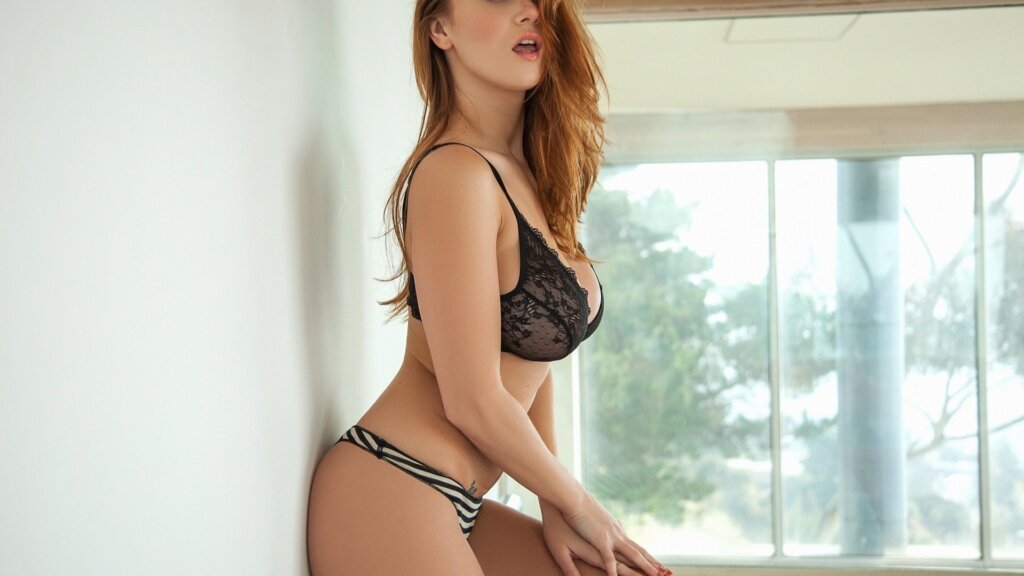 BongaCams
Pros:
cam girls' social media is integrated to their streams
36 languages to choose from, to cater to men all over the globe
Cons:
Glaring white layout will hurt your eyes
Continuous pop ups if you don't create an account
BongaCams tries to launch the site in the language of whatever country you're from. It's not necessary, but it's very much welcome. There's over a 700 adult female cams, and quite a few couples, males and transsexuals. They also incorporate a "Spy Mode". If you consider yourself a voyeur, you'll love this feature. You get to watch in on other people's private sex shows, like a peeping tom.
You can find the most popular cam girls by going to the "Contests" tab at the top. Only the hottest, sluttiest chicks win these, so you're guaranteed a hell of a good time with them.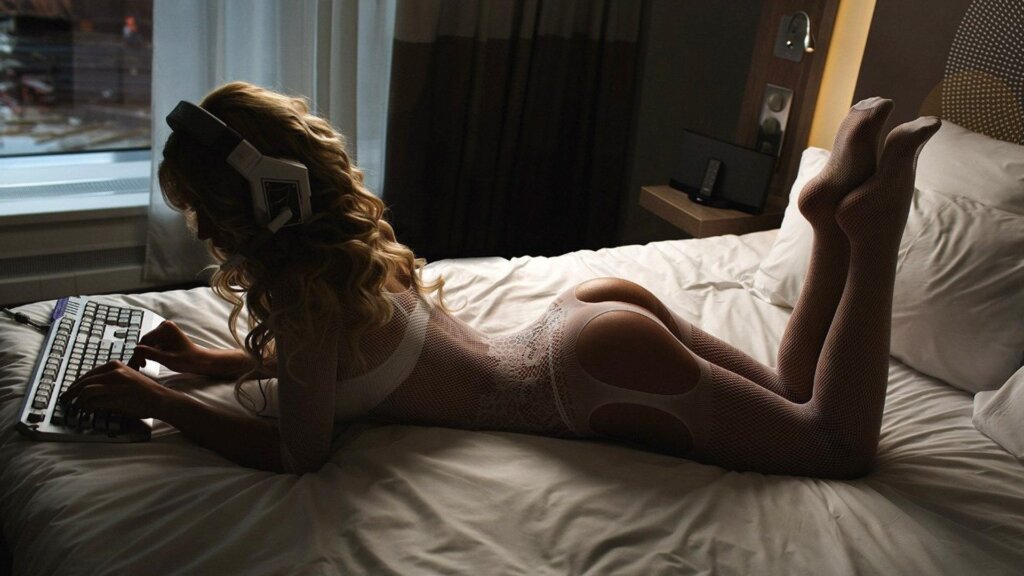 MyFreeCams
Pros:
Over 1000 models available at a time
Completely free to use, with the exception of tipping
Cons:
Cluttered front page makes it hard to see which girls are worth watching
Extremely dated website design
Let's talk about the elephant in the room: The website looks very dated. It's not a good sign. However, go through those profiles. Every single one of them is active. There's 900+ girls up at the same time and an active fan base watching them here. The only explanation? It's free, dummy. Who's gonna say no to hot, naked chicks doing the dirty even if it's on an old site?
That's not to say it's without features. You have a search bar, and you get a video preview of the live shows, which many modern sites don't even do. Best part is you don't need to create an account for any of it.
Which one's the hottest cam site of them all?
It all boils down to personal preference. These are the ten best cam sites with the hottest adult webcam models no doubt, but everything else lies with the beholder. If you're a big spender, you'll want to use the premium websites like LiveJasmin or JerkMate. If you wanna have a good time without spending too much, CamSoda and Stripchat are great. Plenty of girls are exclusive to certain cam sites, so you'll wanna let your dick get a taste of all of them before you settle on one. Trust me buddy, you want your cock to experience everything these horny sluts can offer before you pick one site. It's like getting married!